Water Damage Restoration in Oshkosh, WI
911 Restoration of Oshkosh  
When water damage occurs in Oshkosh, Wisconsin, the urgency to resolve the issue efficiently and effectively is paramount. Whether the damage is due to flooding, burst pipes, or malfunctioning appliances, it's crucial to act quickly to minimize lasting effects. That's where 911 Restoration of Oshkosh comes in. We offer a comprehensive suite of water damage restoration services that are specifically designed to meet the unique challenges faced by properties in the Oshkosh area. Our team of IICRC-certified experts utilizes state-of-the-art technology for water extraction, drying, and dehumidification, ensuring that your property is restored to its original condition as swiftly as possible.
Our commitment doesn't stop at removing the immediate threat of water. We take it a step further by conducting in-depth inspections to identify all impacted areas, including those that may be susceptible to mold growth or structural issues. This comprehensive approach ensures that your property is not only restored but also protected against future issues. Throughout the process, you can expect great communication and quality service from our team, making sure you feel supported every step of the way. For immediate assistance or more information about our water damage restoration services, call us today at (920) 260-6660.
Full-Service Restoration Company
What sets us apart from other restoration services is our commitment to being a full-service restoration company. Beyond water damage, we offer a complete suite of services to address all types of property damage. This includes sewer backup cleanup, mold removal, fire and smoke damage restoration, disaster restoration, and commercial property restoration. 
We provide the following services:
With 911 Restoration of Oshkosh, you're not just getting a one-off service but a partner who can assist you with a wide array of challenges. We pride ourselves on great communication throughout the process and quality service from start to finish, ensuring that you're well-informed and comfortable at every stage of restoration.
Sherry M.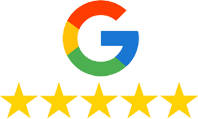 "I would give them 6 stars if I could. I had to deal with a flood in my business, an absolute nightmare for every business owner. [911 Restoration] came right away, and they are so professional and efficient. Even after everything was done they followed up and made sure everything was back to normal. A+ customer service. Thank you!"
Understanding the Cause of Water Damage
When water damage occurs, identifying the root cause is crucial for effective remediation and prevention of future issues. At 911 Restoration of Oshkosh, our IICRC-certified team begins every water damage restoration project with a comprehensive inspection to determine the source of the damage. Whether it's a burst pipe, a malfunctioning appliance, or natural flooding, understanding the cause allows us to tailor our restoration efforts specifically to your situation. This targeted approach not only speeds up the recovery process but also ensures that the restoration is thorough and long-lasting.
Our focus on identifying the cause is part of our commitment to providing you with complete and lasting solutions for water damage. Once the cause is identified, we implement preventive measures to minimize the risk of future incidents. This could involve sealing leaks, improving drainage, or recommending upgrades to your plumbing system. Throughout the entire process, our team prioritizes great communication and quality service, keeping you informed and supported every step of the way.
What are the Causes of Water Damage?
Understanding the various causes of water damage is essential for prevention and effective treatment. At 911 Restoration of Oshkosh, we encounter a wide range of situations that can lead to water damage, each requiring a specialized approach for remediation. Some common causes include:
Burst Pipes: One of the most common issues, often occurring in winter due to freezing temperatures.
Appliance Malfunctions: Dishwashers, washing machines, and water heaters can leak or overflow.
Natural Disasters: Flooding from

storms, hurricanes, or heavy rainfall

can lead to severe damage.
Sewer Backup: This can contaminate your property with hazardous waste.
Roof Leaks: Often due to wear and tear or storm damage, allowing water to seep into the structure.
By identifying the cause of your water damage, our IICRC-certified team can better tailor the restoration strategy to your specific situation. Whether it's sealing leaks, repairing appliances, or improving your home's drainage system, we take targeted measures to not only restore your property but also to minimize the risk of future water damage. This comprehensive approach sets us apart, ensuring quality service and effective communication throughout the restoration process.
Great Communication is our Priority Throughout the Process
Effective communication is a cornerstone of the services provided by 911 Restoration of Oshkosh. We understand that experiencing property damage can be a stressful and emotional time, filled with uncertainty. To ease this process, we prioritize keeping you informed at every stage of the restoration. From the initial inspection to the final touches, our IICRC-certified team ensures you're up-to-date on our progress, what actions we're taking, and what you can expect in the upcoming phases of restoration.
This focus on great communication isn't just about keeping you informed—it's also about building a relationship of trust. We want you to feel comfortable asking questions and voicing any concerns you may have. That's why we're available around the clock for consultations and updates. By maintaining open lines of communication, we aim to reduce the stress and anxiety associated with property damage, allowing you to focus on what matters most—getting your life back to normal.
Local Restoration Services in Surrounding Areas of Oshkosh
When it comes to property damage, prompt and localized service can make all the difference. 911 Restoration of Oshkosh proudly extends its services to a range of surrounding areas, including Appleton, Menasha, Neenah, and Fond du Lac. Our local presence allows us to respond more quickly to emergencies, cutting down on potentially costly delays and helping to minimize further damage. Being rooted in the community also gives us a unique understanding of the challenges and conditions specific to these areas, enabling us to tailor our restoration strategies accordingly.
By offering our services across this wider geographic range, we strive to make high-quality, IICRC-certified restoration accessible to as many people as possible. No matter where you're located in the Oshkosh area or its surroundings, you can count on 911 Restoration for prompt, professional, and personalized care. We're committed not only to restoring your property but also to reinforcing the resilience and wellbeing of our local communities.
911 Restoration of Oshkosh is located at 501 Iowa St, Oshkosh, WI 54902. Give us a call 24 hours a day at (920) 260-6663.