Water Damage Restoration in Oshkosh
Weather Alert: If you are experiencing ice damage, frozen pipes, or severe weather, call us today for emergency assistance!
911 Restoration of Oshkosh
After a water disaster, whether you need help drying out your house or rebuilding it, 911 Restoration of Oshkosh is here to help you get the Fresh Start you need. We have a dedicated disaster restoration crew ready to help you with a wide range of damages thorough our structural inspection and remediation strategies. No matter the problem, rest assured; we have just the tools for you.
We employ IICRC-certified experts to deal with any type of damage or emergency you may be facing. Our priorities are your safety and comfort, while also taking care of your property needs urgently and thoroughly. We offer free visual inspections to property owners to help them navigate through these challenging times. Become a part of the 911 Restoration family and see how we can help!
Our professionals don't just help you remove water, debris, and harmful pathogens.  Our crew will also help you with the insurance process. The goal of our rapid response teams is to guarantee you have a smooth restoration and recovery process as quickly as possible.
At 911 Restoration of Oshkosh, we offer a Fresh Start with our comprehensive selection of property damage restoration services, including but not limited to:
Whether you're a Oshkosh homeowner or business owner, 911 Restoration of Oshkosh is your Fresh Start! We'll communicate with you throughout the entire process, help answer questions related to insurance, and restore your property to its pre-damaged condition. One of our IICRC-certified teams is dispatched within 45 minutes of your call! Contact us today, and one of our friendly representatives will assist you in finding the nearest Oshkosh location.
Water Damage Restoration in Oshkosh
Whether you need help after a storm or a flood, 911 Restoration is here to help you remove excess water and dry everything out, thereby eliminating the risk of extensive water damage or mold removal from your property. To ensure your property's structural integrity, our water damage restoration crew will conduct an in-depth inspection of your property.
To give you the Fresh Start you need, we help you identify the root cause of the water damage and eliminate it, be it a clogged or burst pipe, a leaky roof, basement seepage, or more. With our services, the goal is to ensure elimination of any risk from damage to your property or occupants with long-term solutions.  Check out our water damage restoration page to learn more!
Mold Removal in Oshkosh
Mold can have significant health impacts on you, other occupants, and to the surrounding area. If left unchecked, mold can also adversely impact your property's integrity and be very costly to remove. Whether your property needs a thorough drying session and mold removal session or extensive repair and reconstruction, we get it done quickly, correctly, and cost-effectively.
Leaky pipes, water damage, or dampness in general can lead to mold and may not be visible in the beginning. Our IICRC-certified technicians use the latest tools and techniques to inspect every nook and cranny of your property, including inside the drywall, to eliminate mold completely. Learn more about our process and our promise of a Fresh Start after mold on our mold removal service page.
Sewage Backup Services
Sewage backups can be particularly nasty in the kitchen or bathroom. A sewage backup hosts an increased risk of water damage and mold growth, but it can also be harmful to your health. Simply drying the place out may not be enough to eliminate these risks.  That's why you need to adopt a more thorough approach for handling sewage backup.
Let 911 Restoration of Oshkosh help you clean, dry, sanitize, and deodorize your property and eliminate the risks these pathogens pose to your well-being. If needed, we will also communicate with insurance adjusters on your behalf and secure the chances of getting a favorable settlement. Learn more about how we deal with sewage backups and any plumbing issues that caused them.
Fire Damage Restoration in Oshkosh
Our tailored fire and smoke damage restoration service will restore your house to its former glory. Regardless of how severe the fire was, we can help you restore important documents, assets, and property for the Fresh Start you need. With just one phone call, you can have everything shining like new and set the way it was.
Whether it's because of a fire or simply because you forgot to open the chimney, soot and smoke can get into hard-to-clean places. 911 Restoration of Oshkosh specializes in fire damage restoration, soot removal, and the associated damages that come along with it. Check out our fire and smoke damage restoration page to learn more about how we do that!
Commercial Property Damage Restoration   
Need a helping hand in reconstructing damaged walls? Need the floor replaced? Or do you want to reinforce the roof weakened due to a catastrophe? 911 Restoration of Oshkosh is ready and waiting for your call to help in your commercial property damage restoration. We ensure that everything is up to code and secured against future disasters.
Businesses require a unique approach to disaster restoration. Technicians need to consider a wide range of elements from the insurance process to damage investigations, safety codes, and more when working on your property. Let us help you recover from damage quickly and reduce business interruptions as much as possible. Click here to learn more about commercial restoration services.
Sanitization & Cleanup Service In Oshkosh
Bacteria, viruses, mold spores, and other microbes are always present everywhere. Not only are they a health risk, in many workplaces and businesses, they can also present a code violation. 911 Restoration helps you retain your comfort by sanitizing your property and deodorizing it to ensure a safe environment for occupants.
Our sanitization and clean-up services in Oshkosh are also beneficial after a disaster. Fire and water damage or mold growth will leave a bad taste in your mouth, not to mention the smell and sanitary issues. We sanitize your property after our service to ensure no signs of the incident remains and that you can truly make the most of your Fresh Start.
911 Restoration of Oshkosh adopts a customer-oriented approach that meets the quality of service you expect, while offering tailored disaster restoration and recovery services. When you hire us, you don't just get a taste of our service but also our honesty, integrity, and trustworthiness. We are a part of a nationwide chain, but we are locally owned and operated.
If you need help with any type of property damage or risk, 911 Restoration of Oshkosh is here to help. Contact us today and experience professional, trusted, and experienced services dedicated to giving you a genuinely Fresh Start!
Sherry M.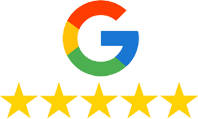 "I would give them 6 stars if I could. I had to deal with a flood in my business, an absolute nightmare for every business owner. [911 Restoration] came right away, and they are so professional and efficient. Even after everything was done they followed up and made sure everything was back to normal. A+ customer service. Thank you!"