Service Areas
At 911 Restoration of Oshkosh, we're devoted to restoring your property to its former condition following any water damage. We recognize that each circumstance is different, which is why we make it a point to meticulously assess and repair every facet of your property. Equipped with state-of-the-art restoration technology, our team swiftly eliminates standing water, dries affected zones, and mends all water-induced damage.
Rely on us for comprehensive and effective services in the following areas:
When it comes to property restoration services in Wisconsin, accept no substitutes. Opt for 911 Restoration of Oshkosh for trustworthy, superior-quality solutions. Our IICRC-certified team is committed to open communication and impeccable service from the initial call to project completion. For immediate help or further details, reach out to us at (920) 260-6663 or visit our official website. With 911 Restoration of Oshkosh, your property is in the hands of experts.
Flooding or Water Damage? Call Us Today 📞

(920) 260-6663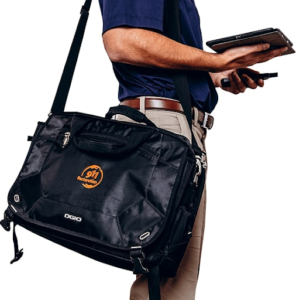 Rapid Response Water Removal Services Available 24/7
When water damage strikes, time is of the essence, and immediate action is crucial. At 911 Restoration of Oshkosh, we offer 24/7 rapid response water removal services designed to minimize damage and expedite the restoration process. Our technicians are on-call day and night to provide immediate assistance, utilizing state-of-the-art technology to quickly remove standing water and initiate the drying process. With our round-the-clock availability, you can have peace of mind knowing that help is just a phone call away, no matter what time disaster strikes.
Quick Arrival Time – Prompt Response to Any Water Emergency
Emergencies are unpredictable and can happen at any time. That's why at 911 Restoration of Oshkosh, we prioritize promptness and aim for quick arrival times. When you call us for a water-related emergency, you can expect us to arrive fully equipped and ready to tackle any issue you're facing. Whether it's flooding from a burst pipe or an unexpected leak, our efficient response time minimizes the impact on your property and gets the restoration process underway as quickly as possible.
Restoration Experts Certified by IICRC
When it comes to restoring your property, expertise matters. Our team at 911 Restoration of Oshkosh is certified by the Institute of Inspection, Cleaning and Restoration Certification (IICRC), ensuring that you receive service that adheres to the highest industry standards. This training equips us with the knowledge and skills needed to handle all aspects of property restoration, from water damage and mold removal to fire and smoke damage restoration. Our IICRC certification also signifies our commitment to ongoing education, ensuring that we are always up-to-date with the latest techniques and technologies in the restoration field.
Our Step-by-Step Water Damage Restoration Process 
Navigating the aftermath of water damage can be overwhelming. At 911 Restoration of Oshkosh, we follow a structured, step-by-step process to ensure efficient and thorough restoration of your property. Here's what you can expect:
Emergency First Contact
The moment water damage is detected, your immediate action is crucial. That's why our 24/7 customer support is designed to offer prompt assistance. When you reach out to us, we'll gather necessary information and dispatch our IICRC-certified team to your location as quickly as possible. This first step sets the stage for a fast and efficient restoration process, ensuring that your emergency is our priority.
Initial Damage Inspection And Assessment
Upon arrival, our team will carry out an in-depth inspection of the affected areas to assess the severity and extent of the damage. This comprehensive evaluation allows us to formulate a customized restoration plan tailored to your specific needs. We'll also provide you with an estimate and timeframe for the restoration work, so you know exactly what to expect.
Water Extraction/ Water Cleanup And Removal
Armed with state-of-the-art equipment, we proceed to the water extraction phase. Our team will remove standing water and start the cleanup process to mitigate further damage. 
Drying and Dehumidification
After removing the standing water, it's crucial to thoroughly dry the affected areas to prevent mold growth and further structural damage. Our team employs industrial-grade dehumidifiers and high-speed fans to optimize the drying process. 
Sanitizing And Cleaning
Once the drying process is complete, we focus on sanitizing and cleaning the affected areas. This step involves using EPA-approved disinfectants and cleaners to ensure that your property is not just dry, but also clean and safe. Whether it's furniture, flooring, or walls, we take care of every detail to restore a healthy living environment.
Final Restoration
The last step in our restoration process is the final restoration, where we repair and rebuild any damaged structures, replace flooring or drywall, and ensure that your property is back to its pre-loss condition. Our team takes great care to match the restored areas with the existing elements of your home, making it look like the water damage never happened.
With 911 Restoration of Oshkosh guiding you through each step, you can feel confident that your property is in expert hands.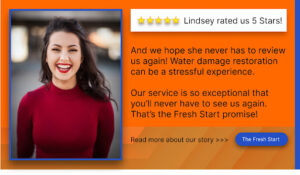 Effective Communication During Your Water Damage Crisis
Navigating through a water damage crisis can be a stressful and confusing time. At 911 Restoration of Oshkosh, we understand how crucial clear and effective communication is during this challenging period. From the moment you contact us, our team is committed to keeping you fully informed at every stage of the restoration process. Whether it's explaining the severity of the damage, discussing restoration options, or providing you with real-time updates, we make sure you're never left in the dark.
Our emphasis on transparent communication extends to coordinating with insurance companies and any other parties involved. We strive to make the process as smooth as possible for you, handling documentation and directly answering any questions or concerns you may have. With 911 Restoration of Oshkosh, you're not just getting a service—you're gaining a partner committed to helping you restore not only your property but also your peace of mind.
Your Reliable Choice for Water Damage Restoration Services
When disaster strikes, you want a restoration company that is both reliable and accessible. That's where 911 Restoration of Oshkosh comes in as your go-to choice for water damage restoration services. Serving a broad range of areas including Appleton, Oshkosh, Menasha, Neenah, and Fond du Lac, we are committed to providing prompt and high-quality solutions for any water-related emergency. Our team is equipped with the latest technology to ensure that your property is restored to its original state in the most efficient manner possible.
We understand that each water damage scenario is unique, and our IICRC-certified team tailors its approach to meet the specific needs of your situation. What sets us apart is our commitment to great communication and quality service from the moment you reach out to us until the project is completed. We keep you informed throughout the entire restoration process, ensuring you know what to expect at every step. With 911 Restoration of Oshkosh, you're not just getting a service, but a dedicated partner in restoring your property and peace of mind.
Choose 911 Restoration of Oshkosh for your restoration needs. For immediate assistance or to learn more about our services, call us today at (920) 260-6663.
Locally-Owned Restoration Franchise Company
When you're dealing with the stress of property damage, there's added comfort in knowing that the restoration team you choose understands your local environment and community. Local ownership gives us a unique advantage, allowing us to provide targeted services that take into account local weather patterns, building codes, and community needs. We're not just a business in your area; we're your neighbors, committed to restoring your property as quickly and efficiently as possible.
We are proud to serve our local communities:
Yet, as part of the broader 911 Restoration network, we have access to national resources and state-of-the-art restoration technology. This blend of local expertise and national backing ensures that you're getting the best of both worlds: personalized attention and world-class service. 
911 Restoration of Oshkosh is located at 501 Iowa St, Oshkosh, WI 54902. Give us a call 24 hours a day at (920) 260-6663.